About WMA
Founded by Owen Williams, CFA, DBA, in 2011, Williams Market Analytics, LLC offers regular market commentaries, access to actionable proprietary trading and stock allocation models, trading ideas, and segregated managed accounts providing access to our very successful portfolio strategies. Our approach revolves around our quantitative work with our proprietary market indicators, our aggregate valuation metrics to keep sight of long-term, fair market values, and our stock fundamental screening methodology. While we monitor macroeconomic fundamental events, they do not influence our decisions since it is the market's interpretation of the fundamentals that matters. Markets do not move based on personal opinions, nor do they care about the opinions of large Wall Street firms and strategists. Using a disciplined, systematic approach, we take emotions out of the equation which allows us to provide more consistent returns.
Dr. Williams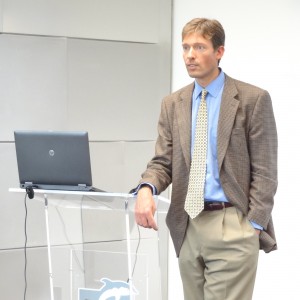 has over 17 years of experience in market research and technical analysis. After working several years as an economist at Ned Davis Research, a renowned technical shop, he acquired 11 years of managerial experience within the asset management industry in Geneva, Switzerland. Notably, he has developed an expertise in quantitative methods and modeling with applications to financial asset pricing. Dr. Williams also actively conducts research in the fields of asset pricing and portfolio management and is a visiting professor at several top French business schools. He holds a Master of International Business Studies from the Moore School of Business (University of South Carolina), a Doctorate in Business Administration (market finance) from the Grenoble Ecole de Management, and is a CFA charter holder.
Bill Cara has over 45-years experience working in financial markets and holds BBA and MBA degree
s plus practiced for many years with CA and CMA accounting designations. His global reputation as "The Trader Wizard" is described in his Amazon.com bio. He was co-founder and Responsible Person for the initial Canaccord Capital office in eastern Canada, and co-founder, system designer and Responsible Person for the start-up of Qtrade Investor, the electronic broker annually rated #1 by Canada's Report On Business. He was employed by Dominion Securities Investment Management, DS, Housser Securities (as EVP) and Dean Witter. He has been an expert witness for the Canadian Securities Administrators on electronic trading and for the Senate of Canada Banking Committee. Named Forbes magazine "Favorite Trading Blog", he received accolades from Barron's, Business Week, and Wall Street Journal. Today, he applies his years of experience in the mines and minerals industry to manage the WMA Cara Natural Resources Portfolio.